October 3, 2017

By: Simon Chapple, Director at Total SEO & Marketing Limited
Total SEO reviews SEO in 2017 – in an ever changing landscape we review how SEO (Search Engine Optimisation) has changed in 2017.
Several years ago, SEO was very much lead by content, domain name, backlinks and a number of other trust elements.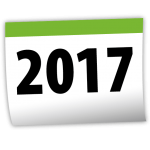 Backlinks not so relevant
In 2017, this still remains the case, however, backlinks are largely irrelevant now, unless they come from highly trusted sources, such as news or .gov.uk websites.
Quality of content
In the last 18 months we have seen Google place way more emphasis on the quality of website content and in particular, relevance and originality. Making it more important than ever for website owners and marketeers to be creative with new content and ensure they have a strategy in place to regularly add new articles and blogs.
Reviews from customers
On top of the shift with content, Google has also placed more emphasis on reviews consumers from third party websites. This means business owners should encourage reviews from their customers and engage with anything written online.
Importance of Social Media
We have also seen social media playing a bigger part in SEO in the past 12 months and we see this trend to continue, there is clear evidence that businesses that have Facebook, Twitter and Linked In profiles that have significant activity and engagement get rewarded by Google. Therefore, this has to be a key part of any online marketing plan.
Schema Markup
In 2017 we have also seen websites who take the time to implement Schema Markup on pages rewarded well in search results, this is particularly true when it comes to eCommerce websites.
Website Load Speeds
The other major element in the last 12-18 months has been websites that load slowly are now viewed dimly by Google, making it critical for website owners to ensure fast load speeds and an excellent user experience. We have seen websites that load over 6 seconds lose as much as 25% of their new business.
Look at multiple channels
SEO remains a key element for any business with a website in 2017 and ahead into 2018, but business owners need to have their eye on the entire online landscape, don't just be blinkered to one channel, look to create a strong and trusted online presence, a good mix would be:
Organic SEO
Google PPC Marketing (Adwords)
Facebook Organic Posting
Facebook Sponsored Adverts
Regular posts on Linked In (consider sponsored content)
Twitter organic posts
Twitter sponsored marketing
Instagram organic posts
Content outreach strategy using PR channels and website blog
Total SEO offer complimentary website audits and reviews, if you would like a review or would like to contact Simon Chapple the author directly, simply email
simon.chapple@total-seo.co.uk