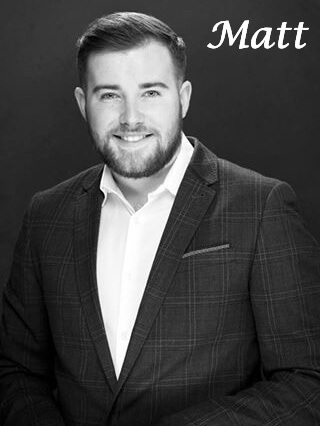 Matt McDermott
Job Title: Business Development Manager
Areas Of Expertise: Matt is the first point of contact for prospective clients here at Total SEO. Matt's job is to provide a tailored, clear plan of action to help improve businesses online visibility, generate more traffic and help build an online presence.
Matt has a wealth of knowledge within the SEO industry as a former SEO & PPC Account Manager at Total SEO, which puts him in a great position when understanding the fundamentals of achieving a higher organic ranking position.
Matt is an experienced professional working within the media industry having graduated with a degree in Journalism. Matt has worked in previous sectors that include SEO, Email Marketing and Artificial Intelligence, Journalism, Media Production, PR and Business Development.
Matt's passion for customer service is second to none, he strives to deliver a strong line of communication for all potential and existing clients.
Personal Interests: Matt has a very outgoing personality and loves to spend out of hours time surrounded by family and friends. Matt holds a huge passion for all things sport, if he isn't playing he's watching or writing about it.
Matt loves to travel, having traveled to over 40 countries; he is a big animal lover having lived on a farm for most of his life, and has two dogs that he loves to walk if it's not raining. Matt likes nothing more than getting together with old friends on the weekend and hosting the odd party.
Email: matt.mcdermott@total-seo.co.uk
Call me direct on 01252 329160