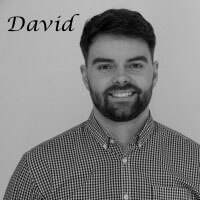 David Blundell
Job Title: Commercial Director
Areas Of Expertise: David manages the commercial elements of the business here at Total SEO and has many years of experience in this field. He works closely with the rest of the team and prospective new clients and takes pride in delivering detailed information, guidance and support to businesses of all sizes.
David has a passion for working with businesses and helping them excel to new levels. With both in house and agency marketing experience, he's always on hand to guide our clients through what can be a complicated process to ensure simplicity and excellent results in their business growth.
Personal Interests: David loves the world of music and is a guitarist of over 20 years. If he's not enjoying live music, he'll be with his family and friends or getting some time in at the gym.
Email: david@total-seo.co.uk
Call me direct on 01252 329160