Testimonials
What our clients say, don't just take our word for it!
Below are a selection of recent reviews from our clients, we always strive to deliver excellent results and go the extra mile to make sure our clients are delighted.
If you would like to speak to any of our clients, please let us know and we will provide references.
If you would like to provide a testimonial, please email info@total-seo.co.uk.
★ ★ ★ ★ ★ (5th September 2017)
ASCA North East – Total SEO are strong & ethical…
"Total SEO are a strong & ethical Business
They fully achieved everything that I had requested from them
Worth everything invested
Shaun McCowie
ASCA North East"
★ ★ ★ ★ ★ (21st July 2017)
Geoff de la Cour-Baker – Total SEO – Our business would not be what it is without them.
"We have been using Total SEO & Marketing Ltd for a number of years and and we could not do without them. We have a number of web based aspects to our business and the service offered by Total SEO is second to none. Their honest and clear approach to what they can offer and what we have needed over the years as helped push our business forward and for very little expense. I would recommend Total SEO to anyone!
Palmstead Nurseries Ltd"
★ ★ ★ ★ ★ (30th May 2017)
Mason Todd – We have been working with Matt McDermott…
"We have been working with Matt McDermott at Total SEO for around 2 months now and cannot fault his work. Everything is very detailed and they really are there to help our company succeed! Brilliant work so far, looking forward to the next few months"
★ ★ ★ ★ ★ (25th May 2017)
Matthew Smith – Total SEO are the real deal!
"Professional results driven company, cannot recommend Total SEO highly enough, the team are doing an outstanding job. As a new company with relatively no marketing exposure on search engine sites, we are now up there with the big guns after a short period of time! Cheers guys keep up the good work. Team Primal."
★ ★ ★ ★ ★ (10th February 2017)
Antonio Jose Domingiez Gomez – Excellent service and results
"I will use them again and again, great communication, results and good articles"
★ ★ ★ ★ ★ (23rd December 2016)
Concrete Gutter Services – Excellent help and service
"Simon and the team are very efficient and always happy to help, would 100% recommend to try their services. Concrete Gutter Services."
★ ★ ★ ★ ★ (7th October 2016)
Miss Rosemary Cooper – Extremely professional, fast & efficient Company/service
"We first used Total-SEO to build a new website for our Sports Injury Clinic & Pilates Studio in Fleet, Hampshire. The service was outstanding! The website was built in no time at all, they really understood our needs, and exceeded our expectations. We then had our Guildford website re-built, and have increased our Client base through the number of 'hits'.
Total-SEO are professional, honest, hard working & extremely supportive.
I would highly recommend this company."
★ ★ ★ ★ ★ (2nd March 2016)
Alex Facta – SEO Specialists that know what they are doing
"Total SEO have made a real difference to our organic presence online. We purposefully switched from another provider as we were not happy with the results they were giving us and Total SEO have turned this around quite rapidly. Their copywriters also seem to have been able to glean a good understanding of our business without much input from us and produce good relevant articles about our business. Would happily recommend this business."
★ ★ ★ ★ ★ (30th September 2015)
Clive Betteridge – Page 1 in 4 months – VERY IMPRESSED
"I'm very happy with the service offered by Total-SEO. Firstly no contract period which really gave me peace of mind. Great communication and results very early on!!!
The main target keyword I asked Total-SEO to target is on page 1 which is amazing.
I have had so many issues with SEO companies in the past but I'm pleased I have finally found someone I can trust."
★ ★ ★ ★ ★ (16th June 2015)
Raspberry Ribbon Cakes – Get your site seen with Total SEO
"Having never used an SEO company before I was nervous to say the least but, having worked with TOTAL SEO since last October, I needn't have been. Working together with a campaign focused on moving my site up the rankings, it was great to finally get seen on Google! A friendly, pro-active and professional team who I would recommend."
---
Recent Feedback Received Online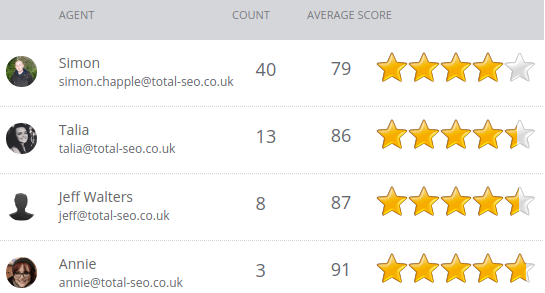 ---
Check out our video testimonials!

---
See The Results of Our Customer Feedback Questionnaire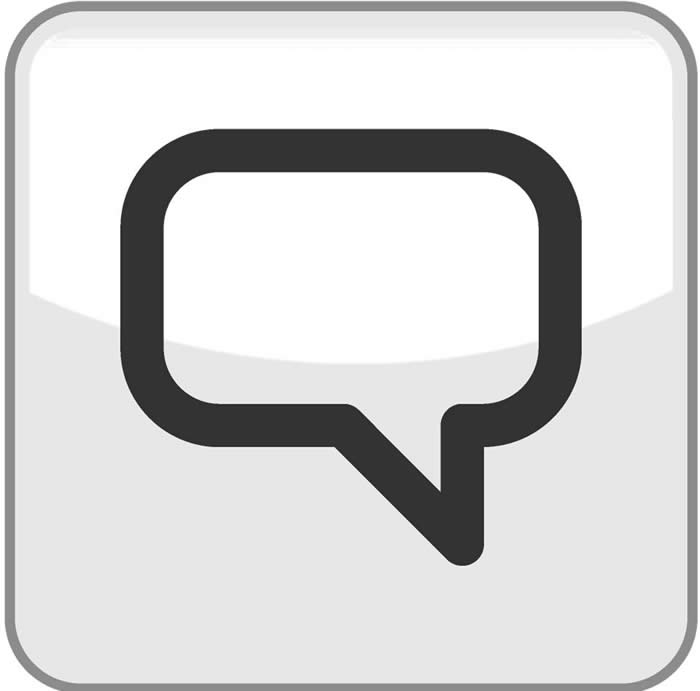 ---
Check out what people are saying on Facebook!

---
Check out what people are saying on Twitter!

---
<!- latest-post -->